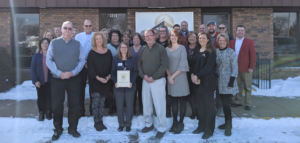 The above picture is from our 20 Year Anniversary!!!
The Real Estate Group of Hastings was founded in 1999 by eight experienced real estate professionals.
Our vision was to create a company that would include the best and the brightest real estate people and provide an environment where we could work together as a team to provide superior customer service.
We are not "sales people" working for the benefit of one broker. We consider ourselves to be "service providers", treating each client with the care and concern they deserve.