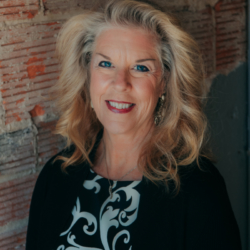 Sherri Patterson and her husband Joe and their children, Josh and Lyndsay, moved to Hastings in 1980 from Topeka, KS.
Sherri has sold real estate in Hastings and the surrounding areas since 1984 and joined the Real Estate Group of Hastings in 1999 as one of the owners.
She has served on and continues to serve on several local Boards.  Hastings Area Chamber of Commerce, Hastings Area Habitat for Humanity, Cottonwood Festival and Hastings YWCA.  She's a long-time member of Hastings Noon Sertoma's. She's also a committee member for numerous organizations and has been recognized for her volunteer work with local evens and fundraisers.
Sherri and Joe are blessed and happy to spend time with their grandchildren, Lily and Barrett, who live in Hastings.