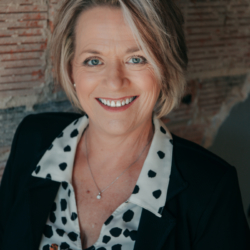 Kristin is an owner/agent at the Real Estate Group of Hastings.  Central Nebraska has been Kristin's home for most of her life. It is living right here, in Hastings, that Kristin and husband Ryan believe embodies the phrase "The Good Life!"
Kristin graduated from Doniphan High School and UNK. From there she went on to work in the advertising/marketing field. That experience allowed her to develop good customer service and marketing skills.
Kristin loves helping clients, whether it's with buying or selling a house, so that at the end of the day they have the perfect home for them. As a bonus, Kristin wakes up each day knowing she gets to do something she loves to do, plus makes some new friends along the way.